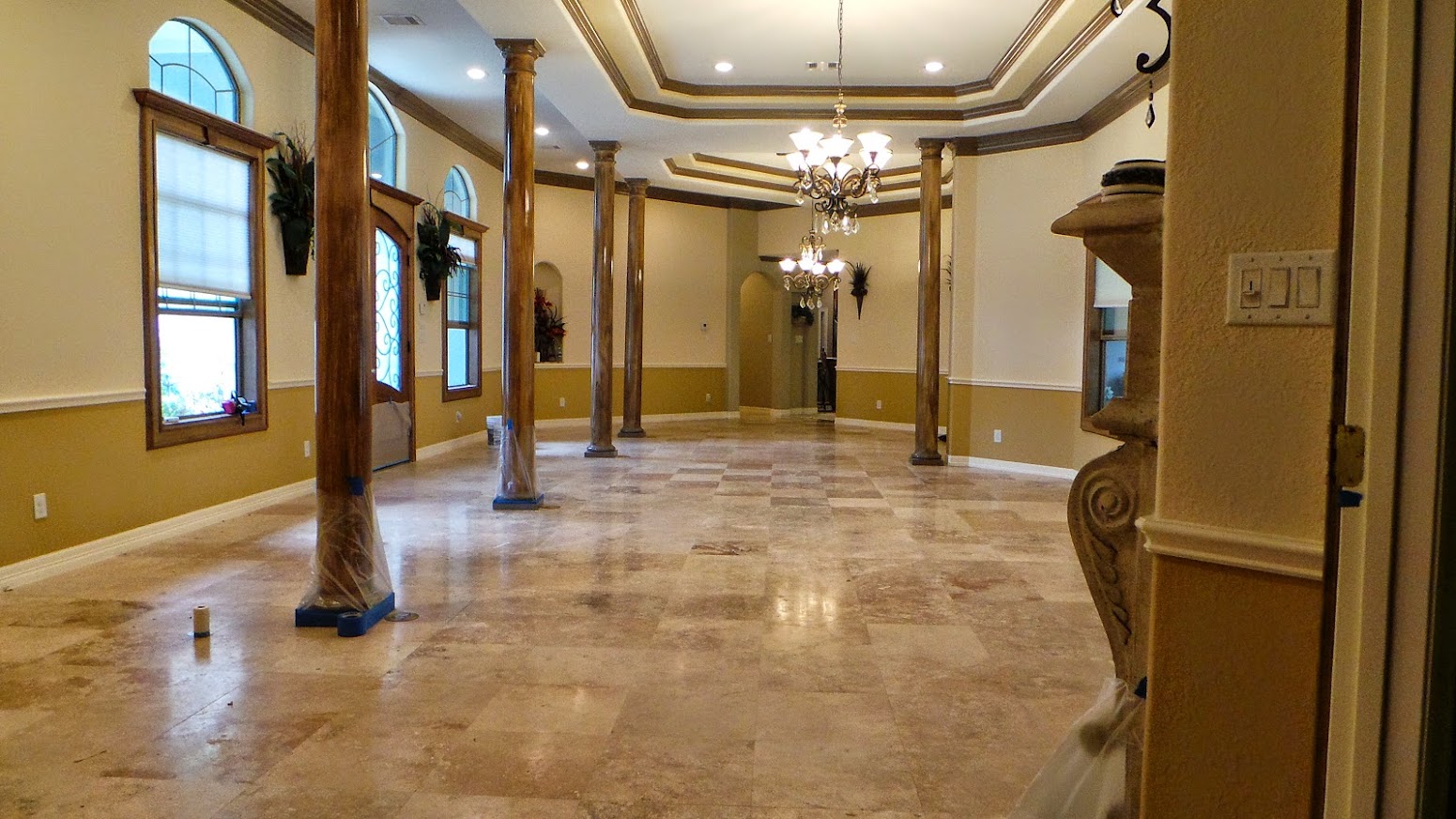 Travertine in your home can look stunning and the center piece of design. Travertine also takes some upkeep. Here are some tip and tricks for keeping up with your travertine floors.
Travertine is a porous stone. This means travertine can absorb liquid. Spills can cause the stone to be stained permanently. Sealant can act as a barrier between the stone and the stain.
2.Keep Up With The Maintenance
Travertine needs to be swept and mopped regularly. You do not want any dust or mud to settle into the travertine pores. Cleaning travertine on a weekly basis can really help save you money and lessen how many times Texas Floor Restoration needs to come out.
3. Use The Correct Products
Do not use bleach, lemon, orange, or any other acid based cleaners on your travertine. Hot water and a travertine cleaner should work. Texas Floor Restoration should leave you with a cleaner. If you run out please contact Texas Floor Restoration and we can get you some new cleaner. Please do not use regular cleaners on your travertine floors.
4. Be Gentle
Last be gentle with your travertine floors. They are a natural stone. Of course wear and tear will happen but as soon as you can get spills, scratches, holes, and etching fixed. If the job is to big to DIY it, please give Texas Floor Restoration a call.